AFREAKA!



IS AT THE ATTIC THIS WEDNESDAY, MARCH 4TH!


WITH SPECIAL GUEST...

DEEJAY OM!!!




AFREAKA! IS A MIX OF PSYCHEDELIC BEATS AND HEAVY GROOVES FROM AROUND THE GLOBE INCLUDING MUSIC FROM INDIA, TURKEY, BRAZIL, AFRICA, JAMAICA, AND RIGHT HERE IN THE U.S. OF A.

OM WILL BE DUSTING OFF SOME CRAZY SHIT HE HAS IN HIS CRATES FOR YOU!








http://www.myspace.com/deejayom



OM HAS BEEN DJING, PRODUCING AND SELLING RECORDS FOR MANY YEARS IN THE BAY AREA. HE HAS SOLD/TRADED RECORDS TO DJS INCLUDING JAZZMAN GERALD, DJ SHADOW, CUT CHEMIST, KEB DARGE, EGON OF STONES THROW, ETC. AND HAS PLAYED ALONGSIDE ACTS SUCH AS MADLIB, FLYING LOTUS, THE GZA, AND PHARCYDE.






PLUS AFREAKA! IS COMPLETELY FREE EVERY FIRST WEDNESDAY AT THE ATTIC!!!



ALSO I WILL BE SHOWING THE 1969 3D SEXADELIC PSYCH FILM THE STEWARDESSES BASED RIGHT HERE IN SAN FRANCISCO FOR VISUAL STIMULATION AND I'LL BE HOOKING YA'LL UP WITH 3D SPECS!!!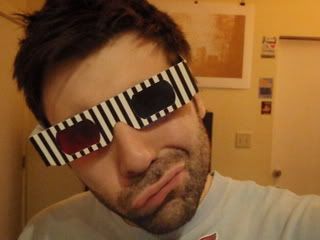 COME BASK IN THE EUPHONIC BLISS!!!

BUT FIRST YOU MUST ACHIEVE EGO DEATH!!!

THE ATTIC IS ON 24TH ST. BETWEEN VALENCIA AND MISSION!