AFREAKA!




IS ON WEDNESDAY FEBRUARY 4TH!!!

WITH SPECIAL GUEST



MOPHONO!!!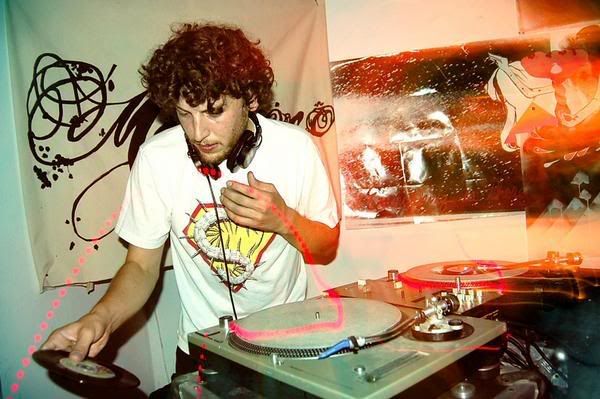 http://www.myspace.com/mophono




HOSTED BY





MAKossa









AFREAKA! IS A MIX OF PSYCHEDELIC BEATS AND HEAVY GROOVES FROM AROUND THE GLOBE INCLUDING MUSIC FROM INDIA, TURKEY, BRAZIL, AFRICA, JAMAICA, AND RIGHT HERE IN THE U.S. OF A.

NEW PSYCHEDELIC VISUALS EVERY MONTH SUCH AS FILMS LIKE EL TOPO, THE HOLY MOUNTAIN AND VAMPYROS LESBOS!!!

PLUS AFREAKA! IS FREE EVERY FIRST WEDNESDAY OF THE MONTH AT THE ATTIC IN THE MISSION!

THE ATTIC IS ON 24TH BETWEEN VALENCIA AND MISSION.


COME BASK IN THE EUPHONIC BLISS!!!


BUT FIRST YOU MUST ACHIEVE EGO DEATH!!!






PEEP THIS AFREAKA! MIX WITH FREE DOWNLOAD!!!!!!



The download is available here.

Tracklist:

1. Manfred Hubler and Siegfried Schwab ~ Necronomania
2. Ajit Singh feat. Asha Bhosle ~ Main Akeli Raat Jawan
3. Okay Temiz ~ Denizalti Ruzgarlari
4. Suely e Os Kantikus ~ Esperanto
5. Gong ~ Sleepy
6. Mulatu Astatke ~ Chifara
7. Demon Fuzz ~ Mercy
8. Ofo and Black Company ~ Allah Wakbarr
9. Los Mozambiques ~ Viva Tirado
10. Gal Costa ~ Tuareg
11. Balkan Beat Box ~ Adir Adirim
12. Erkin Koray ~ Karli Daglar
13. Dorthy Ashby ~ Soul Vibrations
14. Piero Umiliani ~ Lady Magnolia
15. King Tubby ~ Corner Crew Dub
16. Express Rising ~ Dead Mall
17. Troublemakers ~ Black City
18. Bonobo ~ Sugar Rhyme
19. Manfred Hubler and Siegfried Schwab ~ People's Playground Version A

HOPE TO SEE YOU NEXT WEDNESDAY!

I PROMISE YOU'LL REGRET NOT MAKING IT OUT!

PEACE.

MAK~